G-LO: We are two lucky fellas! Every so often, the stars align perfectly and give us a stress-free and enjoyable day of watching history being made right before our eyes. We couldn't have asked for more perfect weather, better driving conditions, or better company (it would have been nice to have Limpd join in the fun, but ayyyyyy, whattta ya gonna do?) as we watched Rosen Rye being reborn as a whiskey-making grain right before our eyes at Stoll & Wolfe Distillery in Lititz, Pennsylvania.
Sam Speers (SS):  Rosen is Risen, ROSEN IS RISEN! Ok, now that I've gotten the whiskey blasphemy outta my system, I couldn't agree more about the weather and the drive. And I gotta say, I'm glad your standards for company aren't particularly high.
G-LO: Blasphemy? Bah. It's all connected if you buy that whole creation story. Think of this Rosen Rye Resurrection thing as Six Degrees of The Almighty. And with regards to my standards, have you read this blog? They've never been very high. Happy that you were able to join me for the festivities!
Quite the whirlwind tour of Amish Country we undertook! I forgot how pretty it is out there. I also forgot how stubborn the Amish are when it comes to keeping it REALLY Old School. I believe my speeding on the backroads of Lancaster County as we drove to the distillery was interrupted by not one, not two, but THREE horse-drawn wagons. Ya gotta respect their stick-to-itiveness!
We have many a storyline to weave into this overarching Rosen Rye Resurrection story…
– New York City girl (Avianna Wolfe) falls in love with Lancaster County boy (Erik Wolfe) in NYC, gives up YUUUUUUUGE city living, moves to the country, and opens a distillery…
– Octogenarian distilling veteran (Dick Stoll), who just happened to be the last guy to use Rosen Rye as a whiskey ingredient, comes out of retirement to partner up with those two crazy, distillery-opening, lovebirds…
– Woman (Laura Fields) starts a foundation, works hand-in-hand with the Delaware Valley agricultural community (farmers, producers, researchers, etc) and the public to promote sustainable small farming practices, and then through the SeedSpark project, works to revive lost heritage grains such as Rosen Rye.
Where do we begin? Or did I just do that?
SS: Let's start at the very beginning. A very good place to start. When you read you begin with A-be-see. When you sing you begin with do-re-mi….
Wait a minute! How did Julie Andrews work her way into this? We were in Lititz, PA, 2019, not Anschluss, Austria, circa 1938.
Speaking of dough…
The smells that greeted us when we entered the distillery room proper were just magnificent. Sweet, creamy, doughy. I'm swooning just recalling the aroma. But maybe I'm getting ahead of myself because our greeting when we first arrived at the Tasting Room is certainly worthy of mention. I credit the aforementioned NYC girl for the nice little nosh spread that was laid out for us. Bagels, muffins, and coffee, Oh My!
Sorry! The voices in my head keep shouting out movie references and I only have so much control over them.
G-LO: No need for apologies. Again, have you read this blog or watched our YouTube videos? Movie references abound! It's how we think. We are simpatico.
Start at the beginning! Good strategy. And yes, it was quite a lovely little spread and greeting when we first arrived, as I definitely needed some sustenance at 8:10 AM. Getting up at 5:40 AM ain't my thing, but thankfully, this crew made the trip well worthwhile. It was great to get Avianna's backstory, i.e. how an NYC girl with serious street cred in the restaurant business winds up in beautiful, rural, Lititz, PA. It was also great to finally meet Laura Fields after several years of back and forth emails about the American Whiskey Convention and several of her other endeavors. As I said at the beginning of this chat, the stars were perfectly aligned for us on #RosenRyeDistillationDay! Only one thing would have made it better (or worse, depending upon your perspective): 8 AM Welcome Cocktails! Too much?
SS: Too much? Too much?! There is never too much. There is only not enough! And besides, you can't drink all day if you don't start in the morning. But seriously, there's a lot to this story to unpack…
Laura's enthusiasm for this project is downright infectious. I mean, there was a sparkle in her eyes and a huge grin on her face every time she spoke about #SeedSpark, which most definitely needs to become a thing. She's got the USDA Research Service, Penn State Agro folks, farmers like Bob McDonald (no Old McDonald jokes, please!) planting more #RosenRye for future distillation, and the team at Stoll and Wolfe working on this passion project of hers. Must seem like herding cats sometimes. Erik and Avianna returning to his roots with the crazy notion of opening a Distillery. Dick Stoll coming out of retirement. That's a lot of moving parts!
G-LO: It most certainly is! But you know what? Based upon the delightful aromas that were coming from the distillery once we transitioned from "Meet and Greet" to "Distilling Time", I'd say that all that effort and cat wrangling paid off. I've visited a couple of distilleries over the years, but never while they were actually performing a distillation run. It's such a fascinating process! When Laura emailed me about this project and the possibility of seeing the Rosen Rye distillation take place, I immediately jumped at the chance to get us on the guest list. It's pretty wild when you think about it. I mean, the stuff in the fermenter looked like runny, boozy oatmeal. How it goes from that mess to a crystal clear, high octane spirit is mind-boggling. It's also pretty messy at times, especially when the lines get clogged with goop. Making whiskey is hard work!
SS: Much harder than drinking good whiskey, that's for sure! And you were right, we are a couple of lucky fellas that reaped the benefit of the hard work that went before so that we could be present for the fun part, i.e. actually seeing the distillation occur, partaking of samples straight from the still, and best of all, meeting so many nice folks. We all talk about the whiskey community, but this was taking it to a whole different level. Why? Well, most of the folks in the #whiskyfabric that I've met over the years have been consumers, along with a few media types (bloggers, a couple of podcasters), brand ambassadors (all of whom have been aces), and a couple of distillers who were off-duty at the time. To meet folks growing the grain and distillers Lisa Wicker of Brooklyn's Widow Jane and Steve Bashore, Miller and Distiller at Mount Vernon Distillery (yes, George Washington's Mount Vernon… I'm a bit of a history geek, so talking with Steve was super cool for me) and to have the chance to interact with all of them was super cool. Many that I know think I have this encyclopedic knowledge about whiskey and its production. I figure my total knowledge is a net negative compared to the knowledge present at Stoll and Wolfe the day of our visit, meaning most of what I think I know is probably wrong.
G-LO: Well said, Sammy! We've been at this blogging business for well over eight years, and while reviewing booze is always good fun, it's moments like this that keep the boozedancing boondoggle going. It really was a super enthusiastic crowd on hand for the distillation. Podcasters, distillers, farmers, journalists, agriculture researchers, and more than a few whiskey enthusiasts, all gathered on a beautiful Saturday morning in a wee Lititz distillery to experience the science and art of distillation.
And speaking of enthusiasm…
Per an email from Laura Fields a couple of days after the event, it seems that the resurrection of Rosen Rye is just the beginning of the SeedSpark Project! She mentioned that distillers she's spoken with over the years are in search of "terroir", i.e. they want the local flavors of the soil, landscape, and climate to come through in all that they create (think the flavors of the sea and peat in an Islay whiskey). In addition to replanting Rosen Rye in its original plot, they're also growing this grain in three additional locations across Pennsylvania to see where it will grow best. And if all that weren't enough, SeedSpark is also working with Penn State to recreate heritage corn that will one day be used to recreate a 6-generation-old farm distillery's whiskey recipe.
I don't know all that much about agriculture, but it sounds to me like SeedSpark is gonna keep Laura busy for many years to come! And if all of these projects are successful, imagine all of the fabulously diverse whiskey expressions that we'll be sampling in the next few years. Fun times ahead, Bruh!
SS: I gotta tell you one last story about the day…
I was chatting in a general way with Dick Stoll and Steve Bashore about how cool this was as a perfect convergence of my geeky interest in process, whiskey, and history. During this chat, I may have mentioned that my taste runs more towards Scotch and Rye as opposed to Bourbon. Everyone was gracious, and no one called me out for anti-Americanism. Fast forward to the 'goodbyes' at the end of the day in the tasting room…
As I take my leave of Dick and his wife, Elaine, Dick leans in like your favorite rouge uncle at a family reunion (I know from rogue uncles, because I am one. Just ask my nephew), and with a little twinkle in his eye, he says softly, "Ditch the Scotch, drink more Bourbon". I felt oddly like Steve Martin in The Jerk…
When a legend busts your cajones, you've become 'somebody'. SeedSpark indeed! I'm really grateful for the opportunity to have been present at the start of something that may well transform distilling in PA.
G-LO: Yowza! Talk about a mic-drop…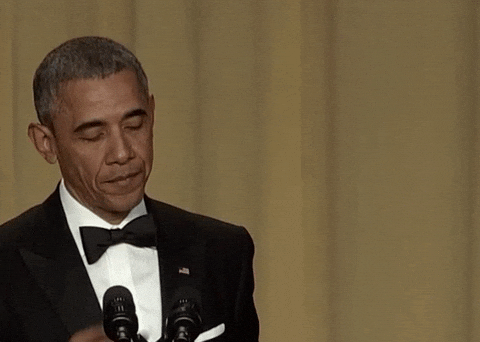 How the hell did I miss that moment? I'd say that's a fine way to end this blog post.
Once again, thanks for taking the ride out to Lititz, Sammy! And many thanks to the Delaware Valley Fields Foundation and Stoll & Wolfe Distillery for the hospitality. Cheers!